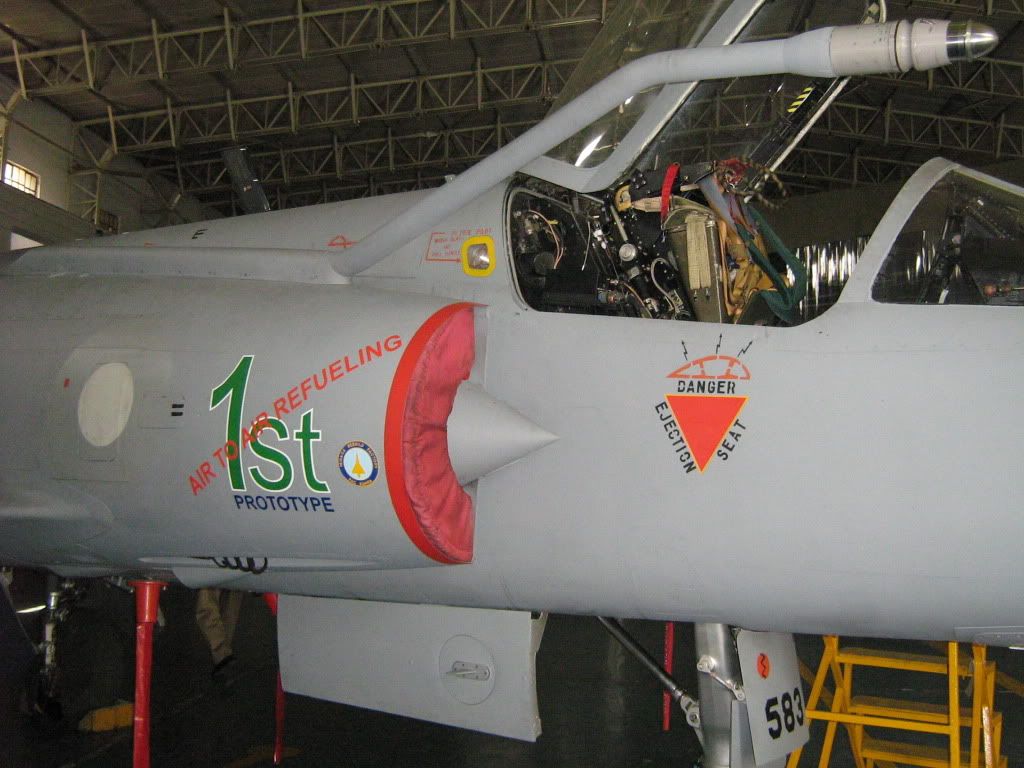 Pictures are courtesy of Usman Shabir


Pakistan airforce has purchased a total of 4 Il-78P Midas tanker aircraft have from the Ukraine. These aircrafts are equipped with Soviet-designed UPAZs pods and refueling kits on Mirage-III Rose-I is of South African origin. In first stage PAF has announced that 30 Mirage-III Rose-I will be upgraded with in-flight refuelling probes and this too is being done at PAC kamra.




The Il-78s will give the PAF its first airborne refueling capability. They will help train Pakistani crews in mid-air refueling techniques, and once operational will be used to refuel the Mirage-III, eventually JF-17 Thunder and Fc-20.